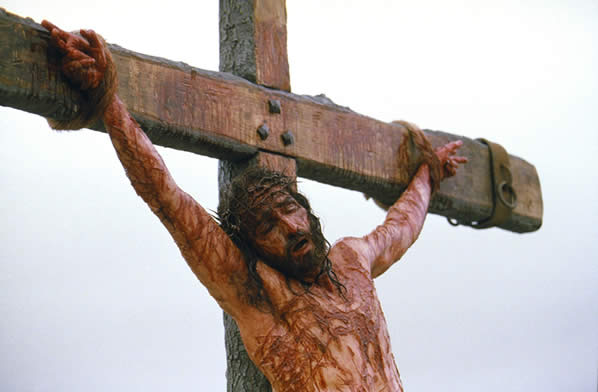 Many people who find the evidence for a Creator in natural theology compelling have a hard time believing that He could be good. He seems more like a disinterested deity who created and moved on without a backwards glance. As one atheist whose father was dying put it, "If this is the best God can do, he must've taken a half day on Friday."
When he said that, it occurred to me that on a Friday afternoon, God defeated sin, suffering, and death forever on the cross. He finished His work of re-creation and opened up a way that will culminate in a new heaven and a new earth where our humanity is perfected and death and suffering is a thing of the past.
But He also used a powerful symbol to communicate His love for us even when we don't understand why there is so much wrong with the world. God came in human form and took upon Himself our sin and our pain. He died the most shameful and excruciating of deaths, between two criminals. He was present with the lowest of the low, promising Paradise to the repentant sinner (Luke 23:39-43).
From the very beginning, God planned to take responsibility for allowing evil in His creation, by sending His Son to die for us. Contrary to what Christopher Hitchens has said, this is not human sacrifice, something the Bible strictly forbids. It is self-sacrifice by God Himself, the ultimate expression of love and humility.